ASA National Conference – Tuesday 24th May 2022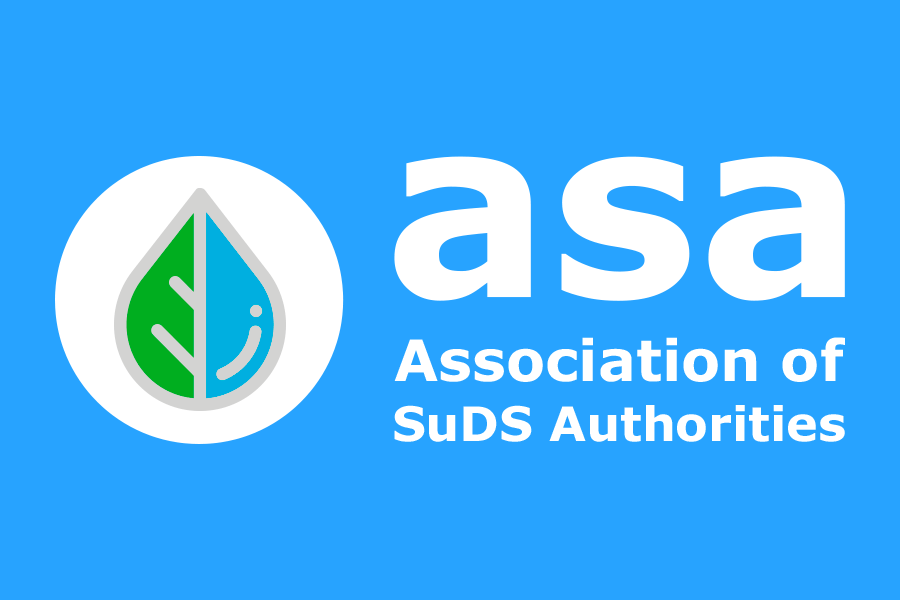 Horizon Leeds
3rd Floor, 2 Brewery Wharf, Kendall Street, Leeds,
LS10 1JR
10pm to 4pm
Dear ASA Members,
We would like to invite you to our conference on Tuesday 24th May 2022.
The day will consist of:
An update on the new climate change allowances by the Environment Agency.
An update on DEFRA's review of schedule 3 of the FWMA.
A project update from ASA.
Presentations on SuDS in highways.
Presentation of West Sussex LLFA Project on 'Over the Wall Drainage' – sustainable drainage for waterfront developments.
Presentation by Bradford Council on ground conditions for SuDS in Yorkshire.
Site visit – to be confirmed.
There will also be a chance to question the presenters during a couple of panel sessions.
The full agenda will be sent to all delegates attending once all presenters have been confirmed.
The conference will be a chance to network with LLFA's from across the country.
The conference is being held on floor 3 of the Horizon Conference Centre, 2 Brewery Wharf, Kendall Street, Leeds, LS10 1JR –
Conference Venue & Meeting Rooms in Leeds City Centre | Horizon Leeds
The conference itself starts at 10am but for early arrivals we will be having a breakfast networking session starting from 9 am, Danish pastries and bacon butties will be provided.  The conference will officially finish at 4:00pm but will still be available for informal networking until 5pm.
A lunch will be provided, and tea, coffee and still & sparkling water will be available throughout the day.
As an existing member of ASA, each LA is entitled to one free place at the conference, any additional places will be charged at £50.00 + VAT per person.
LLFA's who are not members of ASA can attend at a cost of £75.00 + VAT per person and all others e.g., water and sewerage companies and commercial companies who have an interest in the delivery of sustainable drainage can attend at a cost of £150.00 + VAT per person.
How to book a place.
To register for the conference please click on the link below and complete the registration form, ASA will then contact you to confirm your place and how to make payment (if applicable).
https://forms.office.com/r/XWFiRaHrCG
Please note – 
Each delegate wishing to attend the event will need to complete a registration form so please feel free to forward this invite on.
We will make every effort to accommodate everyone wishing to attend but we may have to prioritise attendance for ASA members depending on numbers.
How to get there.
The Horizon centre website gives details of how to get to the venue by road and train, for those travelling by car on the day then Leeds has 3 Park and Rides that drop off in the centre of Leeds close to the venue, please click on the link below for details.
Park & Ride Leeds | Metro (wymetro.com)
If you prefer to drive into the town centre, then you can get a discounted rate at the CitiPark multistorey car park which is close to the Royal Armouries and a short walk from the conference venue. Full details of how to get the discount will be sent out with the agenda.
For more details see Leeds Dock – Car Parks – CitiPark
If you are wanting to come up the evening before or stay after the conference, then please see the links to nearby hotels below.  If you are travelling by car then the Holiday Inn Express close to the Royal Armouries has discounted rates for the CitiPark multi storey which is next door to the Hotel, full details can be found on their website.
Holiday Inn Express Hotel Leeds City Centre – Armouries (ihg.com)
Our Jurys Inn Leeds Hotel | Jurys Inn (jurysinns.com)
Travelodge Leeds Central Hotel – Book Now
Boutique Hotel in Leeds City Centre | Malmaison Leeds
Hotel in Central Leeds – City Centre | Leeds Marriott Hotel
If you would like further details about registration or payment, please email admin@suds-authority.org.uk,
For further details about the conference itself prior to or on the day please contact Paul Maddison on 07766 36745 or by email at pmaddison@wakefield.gov.uk.
If you know anyone who you think may be interested in exhibiting on the day then please ask them to contact Paul Maddison.
We look forward to seeing as many people as possible on the day
Best wishes, the ASA Team.
For more information on what ASA are about please visit our website at www.suds-authority.org.uk.
ASA Membership
membership@suds-authority.org.uk